REAL ESTATE SERVICES
With more than 20 years experience in the real estate field and as members of the Fresno Board of Realtors, Fresno Multiple Listing Service, California and National Association of Realtors, we're equipped for all your real estate needs. We offer real estate sales, property management and leasing services, as well as mortgage consulting services.
TAX PREPARATION
We provide individuals and businesses with expert tax preparation. You can be confident in our thorough planning and attention to detail. When applicable, you can also expect an accurate and swift refund.
Payroll/Bookkeeping Services
We provide e-file for monthly and quarterly payroll reporting. We are approved reporting agents by IRS and EDD. We prepare W-2s for employers and pay stubs for your company.
Taxes, Real Estate, Notary: We do it
Realty Connection provides real estate resources, tax preparation, bookkeeping, and notary services – all in one location.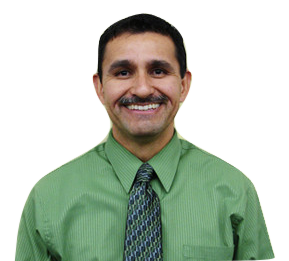 Joe earned the Degree of Bachelor of Science in Accounting. He has been preparing clients' federal and state tax returns since 1990. He is an Enrolled Agent as well as a real estate broker. He is committed to helping the clients every step of the way, and he appreciates the opportunity to serve you.
Imelda graduated from Fresno State University receiving a BS degree in the Science field with emphasis in business administration. Imelda is a certified tax preparer and a business manager.
Have questions?
Call us at 559-221-5210
Realty Connection provides real estate resources, tax preparation, bookkeeping, and notary services–all in one location.
I've worked with Joe Teran since 1984.
I've worked with Joe Teran since 1984. Since that time Joe, Imelda, and Realty Connection has been my "go to" company for all of my tax and payroll needs, both personal and on a corporate level. They've never let me down and that is rare in today's world.
Perry O.
I have been using Realty Connection for the past 10 years.
I have been using Realty Connection for the past 10 years. From the staff to Joe Teran himself, it has been a great experience. When you walk in the door the staff is always friendly and courteous. They always take time answer all your questions, even when it is not tax season. They are there throughout the year to help me with any questions I may have. I have recommended this company to all my friends.
Randy W.
Do You Have Any Questions?
What do I need to bring to my appointment?
Current Identification, social security cards, birth certificates for dependents. School records or medical records, all tax documents.
I am self-employed what can I deduct?
Generally, all expenses related to your business are deductible. Retain business receipts for a minimum of 3 years.
What do I bring to apply for an ITIN number?
A current US or Foreign government ID, passport, original birth certificate, and W/2 forms. We are Certifying Acceptance Agents.
Can I claim tax refunds for prior years?
Yes, refunds can be claimed filing tax returns within three years. Exceptions apply.
My son is 19 years old can I claim him?
Your son qualifies as a dependent if he is a full-time college student during the tax year. If he is not a full-time student then his income must be less than the exemption for the year.
Am I required to report gambling winnings?
Yes. What about unemployement compensation? Yes if you have a filing requirement.
I have a child do I qualify for the Earned Income Credit?
Yes, if your child lived with you for over half the year.
How much does a student have to earn before there is a filing requirement?
Generally, any single person who earns above the standard deduction and exemption amount must file, but if your dependent is a student and earns more than the standard deduction amount then the student must file.
Is child support deductible?
No, but you may be able to claim your child as a dependent.
When is my filing status married?
Your filing status is married if you are legally married as of December 31 of the tax year.
Can I claim my college tuition?
Yes, you may qualify for education credits.
We are located at:
668 E. Shields
Fresno, CA 93704